Quebec, Ontario, Alberta, and B.C. led in economic growth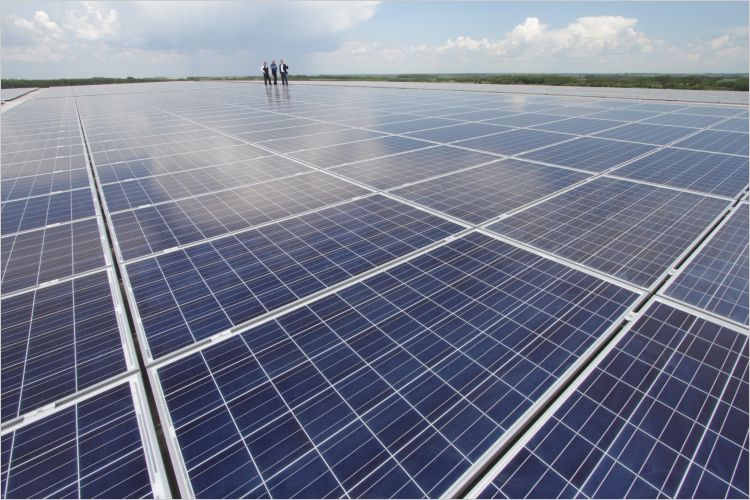 Rooftop solar panels in Leduc, Alberta. Photo: David Dodge, Green Energy Futures
Beyond all the bluster, what does the evidence say about the relationship between economic performance and carbon pricing? As it turns out, we have a pretty good case study here in Canada.
In 2017, pricing carbon pollution became mainstream economic policy in Canada. Comprehensive carbon pricing systems are already in place in Canada's four largest provinces, representing 86 per cent of the population. Ontario and Quebec have a cap-and-trade system linked to California, Alberta's carbon levy increased from $20 per tonne to $30 per tonne on January 1, and British Columbia has a carbon tax at $30 per tonne (scheduled to increase to $35 per tonne in April).
The data soundly refute the misconception that a carbon price hurts economic competitiveness and growth.
In 2017, Canada led the G7 (a grouping of seven of the world's largest advanced economies) in economic growth. It was our country's best year for job gains since 2002. Unemployment is at a four-decade low. In short, it was a year of economic success for the country. MORE