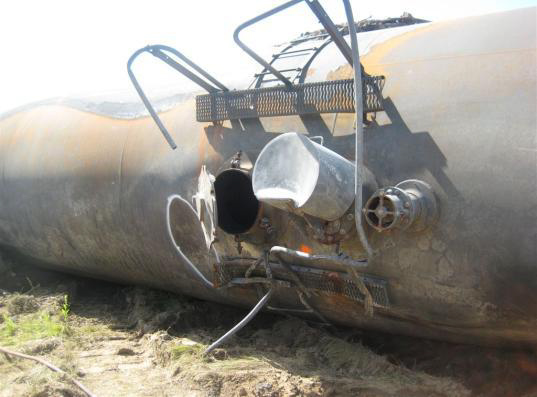 Fort McMurray, AB – A freight train carrying over 50,000 litres of fresh water has derailed, devastating several open pit mines and tailing ponds in the Fort McMurray area.
No injuries were reported when 12 cars of pristine river water from British Columbia jumped the tracks and plunged into an open pit being mined for heavy crude and bitumen.
However, at least three of the double-hulled containers ruptured on impact covering the mine in a chemical known as dihydrogen monoxide or H20. Helpless oil workers looked on in disbelief as a small pond of water began to form over their work site.