RCMP raids in Wet'suwet'en territory can't bring justice, reconciliation or a better future, Neskonlith chief says.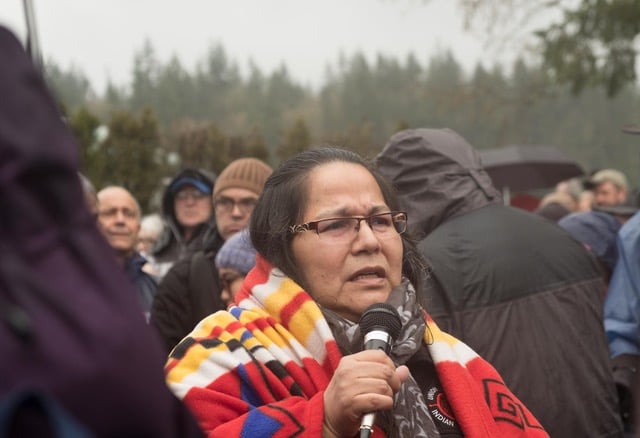 Chief Judy Wilson: 'We have to change to ensure that our young people have a future. That's what the Indigenous land defenders are talking about when they say we need to protect the land and the water.' Photo by Zoë Ducklow.
What are your thoughts on how governments are responding to the RCMP action in the Wet'suwet'en territory?
I was just reading Premier [John] Horgan's response to the Unist'ot'en, and I think he was trying to stay on the middle ground. He mentioned the bands who signed these agreements [to allow the pipeline], but to me, the issue is clearly about the hereditary Wet'suwet'en chiefs. They are the proper titleholders to their unceded territory, and they already made a decision. They said no pipelines in their territory.