Tyee FOI reveals pro-pipeline PR strategy, spiraling costs.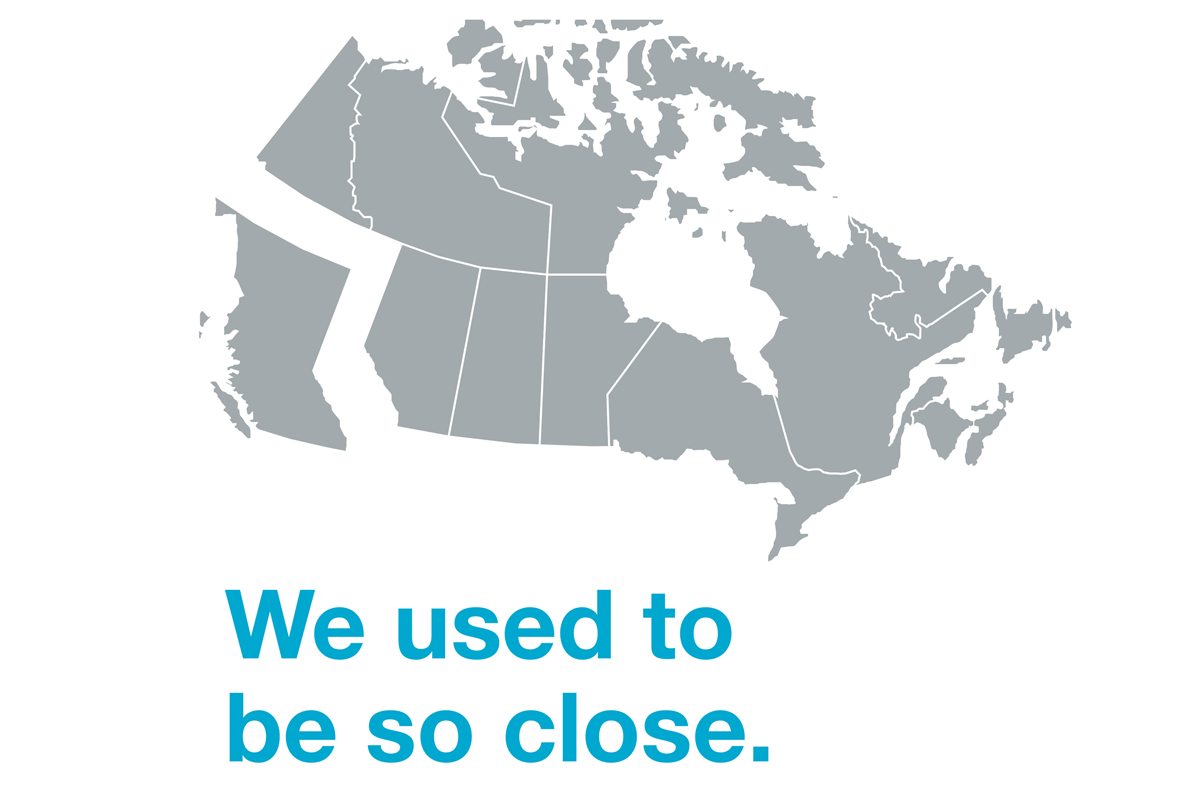 Image of a full page ad paid for by Albertans as part of a national campaign with the underlying theme: 'This is not B.C. vs. Alberta, this is B.C. vs. Canada.' The ad copy accuses, in bold face type, that the B.C. government's "disregard for the rule of law puts our national economy in danger" and urges British Columbians accept the Transmountain expansion to "bring this country back together." Source: KeepCanadaWorking website.
The Alberta government has spent more than $23 million — twice as much as previously revealed — in a campaign designed to turn the rest of Canada against B.C., The Tyee has learned.
The "KeepCanadaWorking" ad and PR campaign's top "principle" states, "This is not B.C. vs. Alberta, this is B.C. vs. Canada," according to documents obtained under a Freedom of Information request.
Having pegged their effort on driving a wedge between one province and the rest of the country, the CPE team lists two more principles: "It's senseless to pit the environment against the economy," and, "This is a good thing."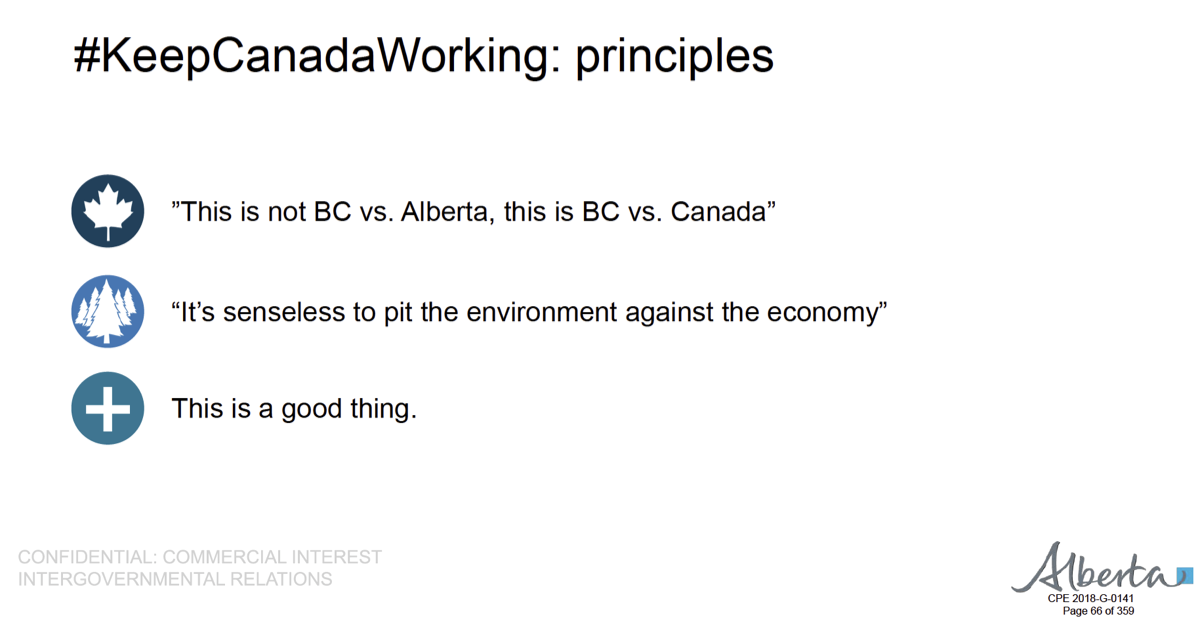 Slide from an Alberta government internal presentation on how messages would be framed for its $23 million campaign in support of expanding an oilsands pipeline to B.C., obtained by The Tyee via a Freedom of Information request.