The RCMP moved Monday to break up a First Nations protest. Here's how we got to this point.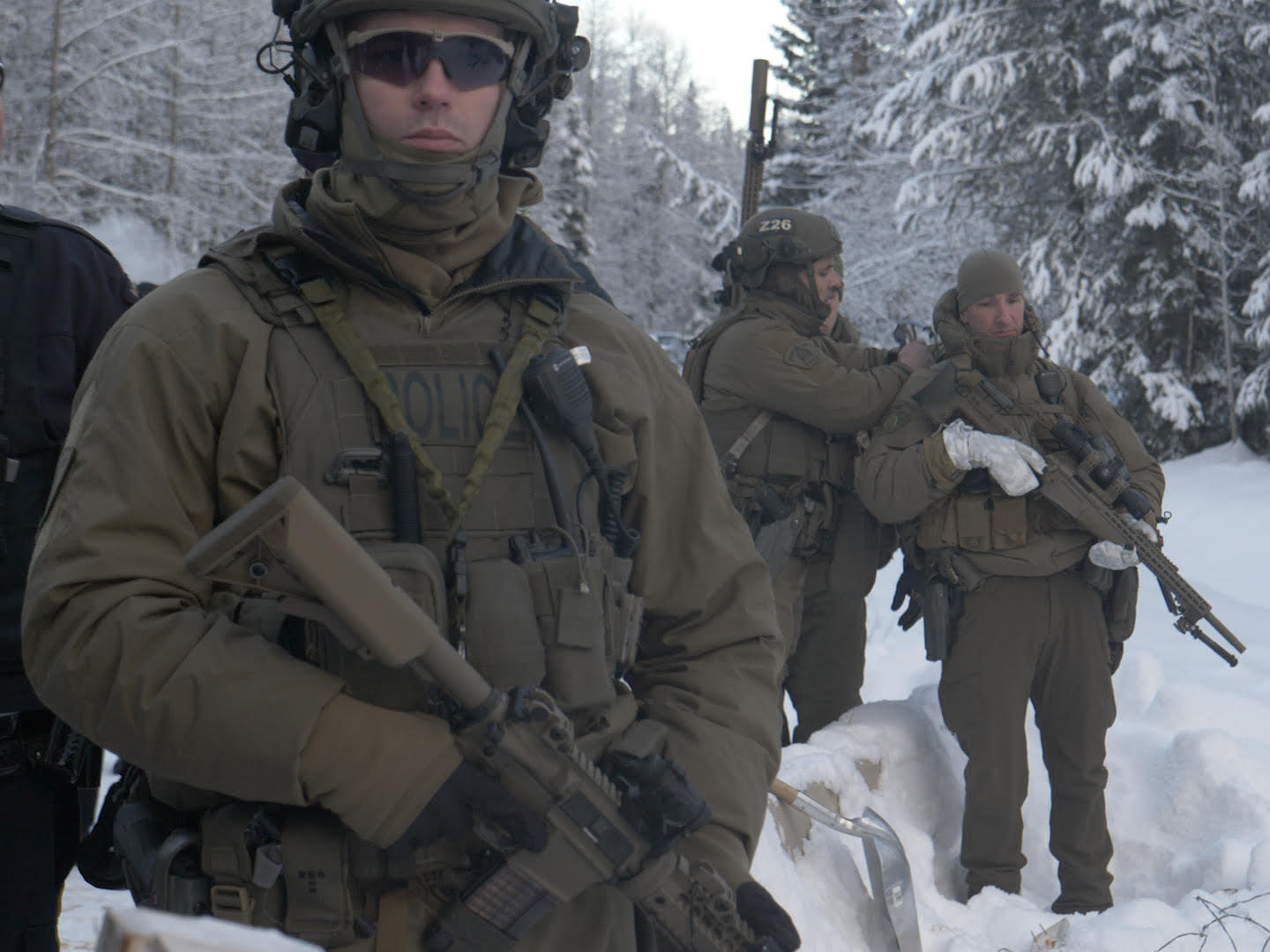 Heavily armed RCMP officers arrived Monday to shut down Indigenous checkpoints blocking a natural gas pipeline. Photo by Michael Toledano.
Where is the Unist'ot'en blockade and what's it about?
The gated checkpoint is on a forest service road about 120 kilometres southwest of Smithers in Unist'ot'en territory at the Morice River Bridge. Two natural gas pipelines are to cross the bridge to serve the Kitimat LNG project. Unist'ot'en is a clan within the Wet'suwet'en First Nation.
Wet'suwet'en hereditary chiefs claim title to the land, based on their pre-Confederation occupation and the fact that they've never signed a treaty. Their claim has not been proven in court.
The gated checkpoint is meant to control access to their traditional territory. A protocol for entry, based on principles of free, prior and informed consent, is publicly available. While the first checkpoint was built by the Unist'ot'en clan, all the hereditary chiefs of the Wet'suwet'en First Nation have affirmed that their consent is required prior to any development. MORE